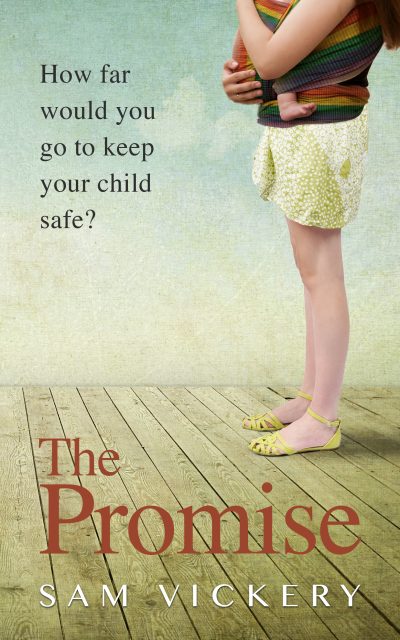 Well my beautiful readers, I'm going to keep this short and sweet.
THE PROMISE – A Tale of Unconventional Adoption and the Immeasurable Strength of a Mother's Love, is now available to purchase on Amazon Kindle.
Right now, to celebrate the launch, you can get it for the unbelievably low price of just 99p/$0.99, but this offer will only be available for one week before it goes up to £2.25/$2.99.
Get your copy here now:
Early reviews:
"Beautiful, profound and from the heart. The Promise shows a depth of character development beyond that of standard 'women's fiction', and offers readers a journey into what it means to love selflessly, completely, and what truly makes a mother – biological or otherwise."
"I read this book in one sitting, I couldn't put it down. There were points I could barely breathe due to the raw emotions I was feeling for the characters. I cried and I even found myself wanting another baby (!!) to relive the moments so beautifully written about in the promise. Well worth a read. Excellent."
"This is a wonderfully written book, full of confronting emotions. It was an easy read, with a depth to the narrative that was enticing."
"You cannot put this book down!"
"From the first chapter I was gripped. It is beautifully written and the characters are brought to life that you feel like you know them like your friends by the end of the novel."
"I thoroughly enjoyed the book and it was definitely a page turner."
The story:
Saraya Matthews knows that at thirty two years old, life should look better than this. With no spark and no passion, she decides enough is enough. She is going to find her purpose and stop wasting her life away.
Little does she know, her purpose will come in the form of an orphaned baby boy whose mother has been gruesomely murdered on the streets of London.
Saraya finds herself in a battle between what's legal and what's morally right. The authorities expect her to hand him over, but baby Flynn needs her. Saraya is surprised to discover that once she lets herself love him, she can't turn back.
Flung full force into the unexpected position of mother and protector, she realises she will do whatever it takes to keep her baby safe in her arms.
But will she succeed?
A tale of unconventional adoption and the immeasurable strength of a mother's love.
Get your copy now –