I am so pleased to announce that The Light of Oriah: Burning Jungle is now ready and available to purchase both in paperback and for your eReader!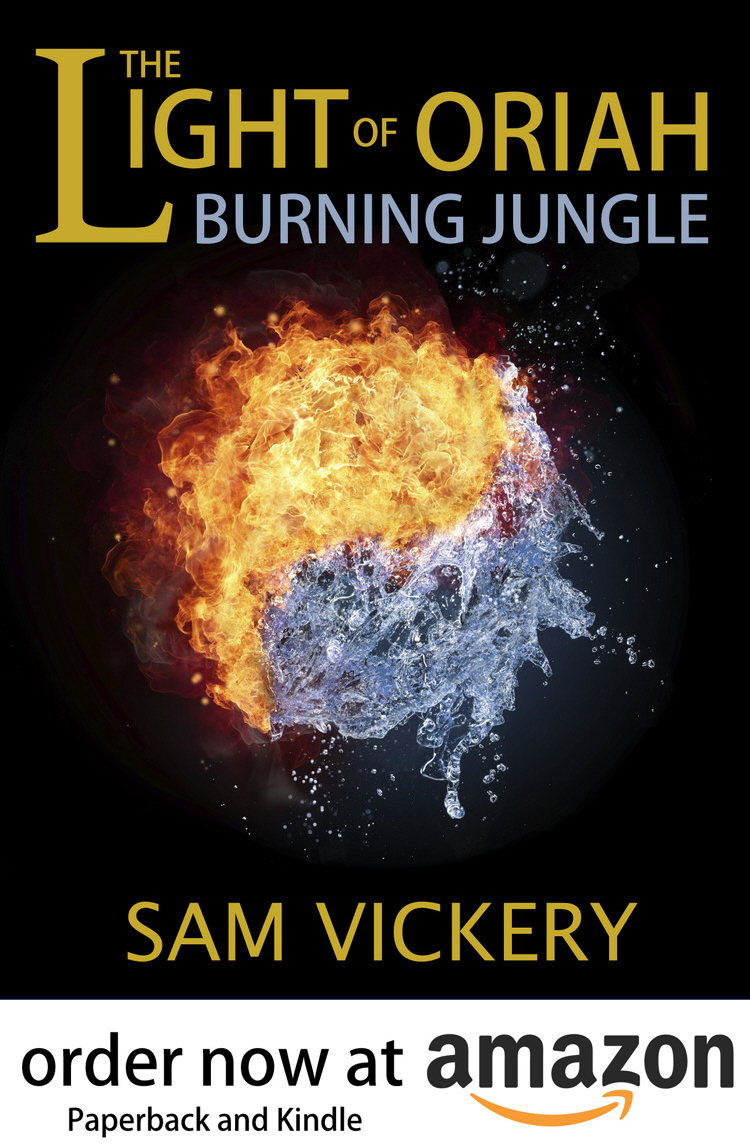 Synopsis:
A fast paced fantasy fiction taking us on a quest from the depths of the Congo, to the rural woodlands of England and on to the hot and humid rainforest of Borneo. Romantic, enticing and utterly addictive.
Hidden deep within the Congolese jungle live a unique and secretive family. A Vampire, a Mortal, and their fifteen year old daughter, Oriah, a Child of Venus. Their lives are idyllic. Under the blazing sun Oriah paints, swims and practices her gift of controlling the elements around her.
But the peace is not to last.
The Vampire dictator Naraku and his loyal army, The Chikara, have taken a special interest in Oriah. When they descend on her home destroying everything she holds dear, she flees to England in search of answers.
But instead of answers, she finds more questions, none of which she can seem to solve.
Is the mysterious Sebastian really trustworthy? And why is she so drawn to him?
What do the Chikara want from her?
And how far is she willing to push herself in the fight for her freedom?