One More Tomorrow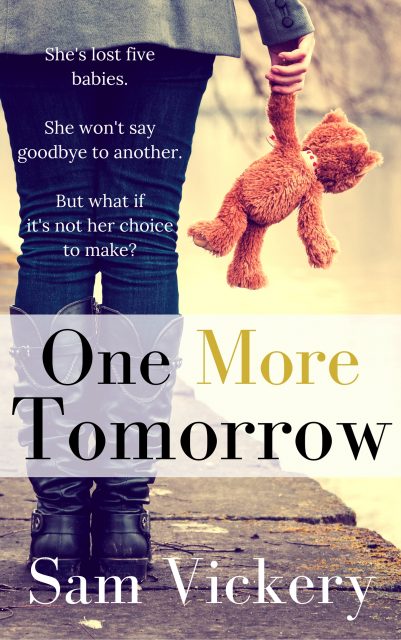 Roxanne Bowen never wanted to have a baby. That is, until she realised she couldn't. Now it's all she can think of. She had everything she could ever want, the fulfilling career, the doting husband, but now he can't stand to touch her and her perfect life is falling to pieces.
After five miscarriages her whole existence revolves around just one dream – holding her child in her arms. But Lucas has reached his limit. He won't see her kill herself for a wish that can't come true.
Roxy is determined to keep fighting until she can call herself a mother, but when she's dealt a devastating blow, she learns that some things are out of her control.
Will she get the family she so desperately craves, or will she lose everything that matters to her?
What readers are saying:
"The story from the word go is so captivating, I absolutely had to see what was coming next. Every single chapter kept me guessing."
"It is a heart wrenching story. I really connected with Roxy and the pain that she was going through. I could also sense the frustration and worry that her husband was going through as well. A complex story, which holds your interest and delivers surprises along the way that I certainly wasn't prepared for!"
Get your kindle copy here:



Paperback out soon!